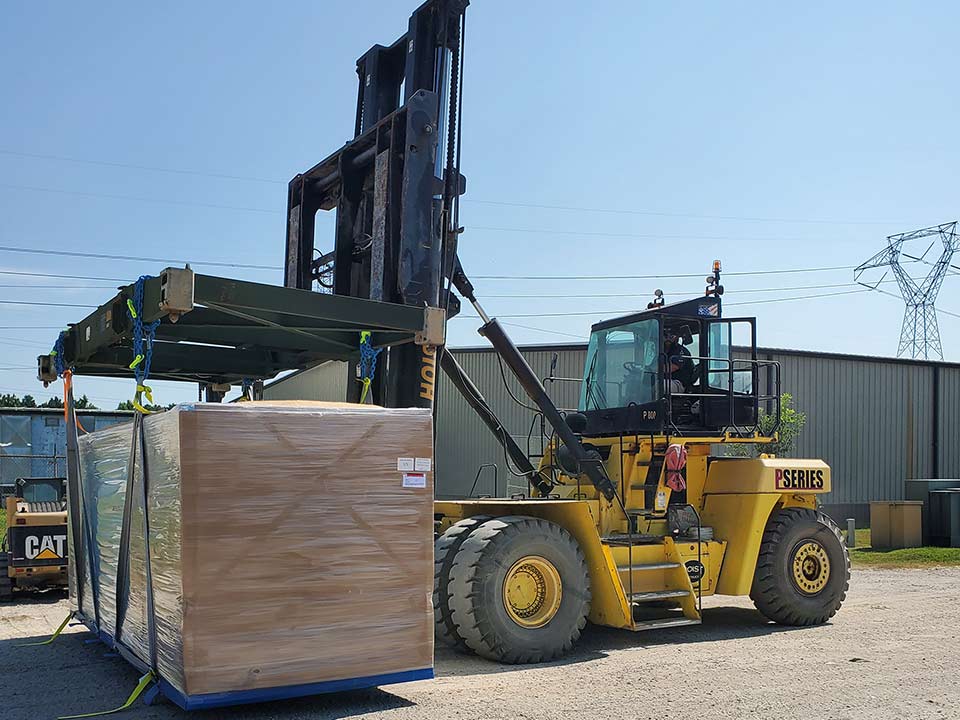 Cargoways owns and operates a warehouse supported by bonded fleet of trucks and trailers that are conveniently located with a short distance from the port of Norfolk, Virginia. Totaling 97,000SF of inside storage; 4 acres of laydown yard and 10,000SF or grade level shed space, our Virginia facility also has rail siding on site served by Norfolk Southern Railway which makes it a great depot for cargo destined anywhere.
97,000SF of inside storage
10,000SF or Grade Level Shed Space
Our team in Norfolk has the equipment, knowledge and expertise to handle cargo of all kinds (heavy granite/stone, steel products of all shapes and sizes, machinery, lumber, out of gauge items, palletized/crated, etc.).
The Norfolk warehouse is supported with multiple forklifts with lift capacities ranging from 5,000 lbs. – to an impressive 80,000 lbs. Lift trucks are fitted with a wide range of attachments such as a coil ram, 25' boom, paper clamp, 12' boom capable of handling all types of cargo from heavy steel to long dimensional pipe or lumber. The workhorses of our Norfolk facility are two 15,000 lbs. lifts fitted with 8' blades capable of entering a standard size container extracting even the most difficult cargo.